Ninth-seeded Swede Robin Soderling won a tense do-or-die third-round clash against sixth seed Nikolay Davydenko, a fellow Barclays ATP World Tour Finals contender, at the BNP Paribas Masters in Paris on Thursday to keep alive a five-way battle for the last two singles berths at the prestigious season climax.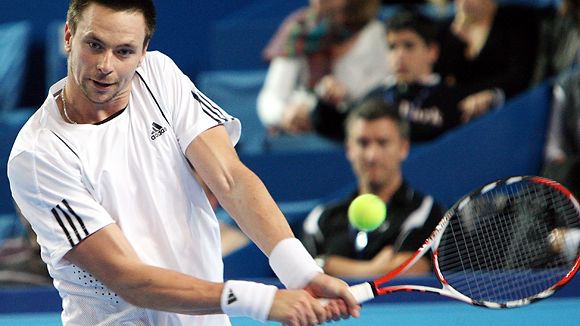 Soderling avenged last month's Proton Malaysian Open, Kuala Lumpur 2009 semi-final defeat against Davydenko with a 6-3, 3-6, 6-4 win in the pair's fourth meeting this year. Despite hitting 11 aces and saving eight of 10 break points, Davydenko must now wait on other players results at the ATP World Tour Masters 1000 tournament if he is to qualify for the elite eight-man event at The O2 in London.
Soderling will next challenge either French wild card Arnaud Clement or ATP World Tour 2009 match-wins leader Novak Djokovic, the No. 3 seed from Serbia, in the quarter-finals.
The 25-year-old Soderling, who finished runner-up to Roger Federer at Roland Garros in June, improved to a 47-18 match record on the season. He added 90 South African Airways 2009 ATP Rankings points for 3,010 points overall and remains 290 points behind No. 8-ranked Spaniard Fernando Verdasco. Davydenko, a winner of four ATP World Tour titles this year, is currently No. 7 in the year-to-date rankings with 3,630 points.