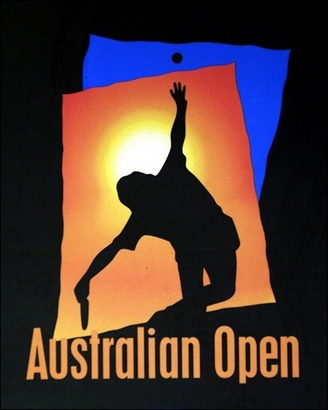 Projected Routes with possible/ example opponents:
FEDERER
R1 Andreev; R2 Chela/ Hanuscu; R3 Oscar H/ Montanes; R4 Hewitt/ Simon/ Baghdatis; QF Verdasco/ Davydenko/ Ferrero; SF Djokovic (or Tsonga/ Haas/ Soderling); F Nadal/ Delpo/ Murray
DJOKOVIC:
Easy first week? R4 Youzhny/ Gasquet/ Robredo; QF Tsonga/ Haas / Soderling; SF Federer/ Verdasco/ Davydenko; F Delpo/ Nadal/ Murray
DEL POTRO:
R1 Russell; R2 Blake/ Clement; R3 Troicki?; R4 Cilic/ Wawrinka; QF Roddick/ Gonzo; SF Nadal/ Murray; F Fed/ Djoko
MURRAY:
R1 Qual; R2 Gicquel/ Bolelli; R3 Melzer; R4 Ferrer/ Monfils; QF Stepanek/ Karlovic/ Nadal; SF Delpo/ Roddick; F Fed/ Djoko
NADAL:
R1 Luczak; R2 Mayer/ Lacko; R3 Isner/Kohlschreiber/ Zeballos; R4 Ljubicic/ Fish/ Stepanek/ Karlovic; QF Murray/ Monfils/ Ferrer; SF Del Po/ Roddick; F Fed/ Djoko
Also of note is a potential Roddick vs Gonzales in the 4th round (last 16) with the winner potentially playing Cilic or Del Potro.
I know there are other posts about the draw but I thought summarising the top players routes all together would be helpful.
I also thought that it would be useful to show more than one possible opponent where there isn't a clear favourite.