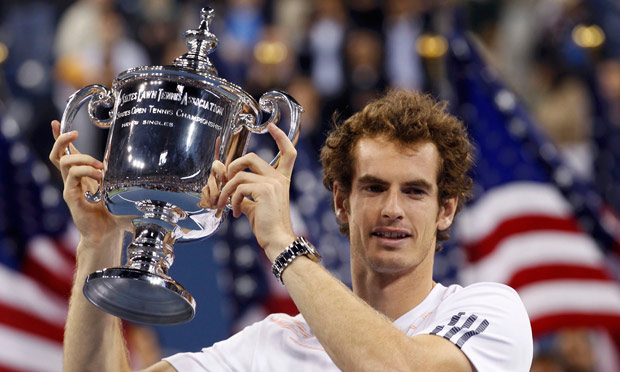 Andy Murray's historic win in the Wimbledon final was the most-watched television broadcast of the year in Great Britain, the BBC has reported. A peak audience of 17.3 million tuned in for Murray's three-set win over World No. 1 Novak Djokovic, shattering the earlier record for 2012.
At peak viewership, 79.6 percent of all televisions in use were tuned to the final. An average 12.1 million UK viewers watched the full match for a 73 percent share. In Murray's home country of Scotland, the peak audience of 1.9 million represented a 90 percent share of all televisions in use.
Before Sunday, the most-watched TV programme in the United Kingdom of 2013 had been the final of Britain's Got Talent, with an average of 11.1 million viewers and a 13.1 million peak.
In related news, advertising executives have said that Murray's effort to become the first British men's Wimbledon champion in 77 years could earn him anywhere from $12 million a year to a jaw-dropping $74 million a year in endorsements. "The sky really is the limit for him," branding consultant Jonathan Gabay told Bloomberg News.